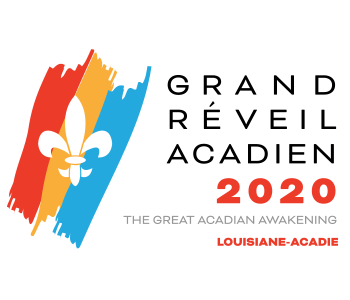 Opening Day Festivities / Célébrations d'ouverture du GRA
Young and old are invited to come meet their long-lost family members, to hear about how their ancestors lived as well as how their cousins live now in other places in the world, to share stories of success and heartache of their families and the places they settled, to watch and hear the music and art that has come from these cultural roots. It will be a mix of entertainment, education, connection, and enrichment. The planned activities are so diverse that they will touch many generations and inform those to come. In our modern society, focused on technology and advancement, this event will highlight how our history has made the Cajuns and Acadians who they are and how they have impacted North America. Looking back and paying homage to our past can also benefit us, it can help us cherish what makes us and our regions so unique and special, it can help us see what we can do to preserve our culture as well as to adapt it to contemporary life.
This major event will feature workshops, panels, and entertainment-focused on language, culture, tourism, cultural economy, Acadian family genealogy, and more. The event will offer all interested family associations, organizations, and cultural businesses or nonprofits a space to present their products, projects and/or information. It will be a hub of info for the visitors and locals participating in all aspects of the GRA. Official check-in and registration will be held here helping us gather useful information on participants from near and far.
Jeunes et moins jeunes sont invités à participer aux festivités d'ouverture du GRA qui auront lieu à Lafayette le 3 octobre prochain. Au menu: rassemblement de families, rencontre inattendues, musique, bouffe cadienne, histoires du temps passé et de comment les cadiens ont habité la terre qui est maintenant l'Acadiane. En partie divertissement, éducation et tissage de liens, cette journée de célébration servira à rapprocher les acadiens de par le monde et à les encourager à apprendre à mieux se conaitre.