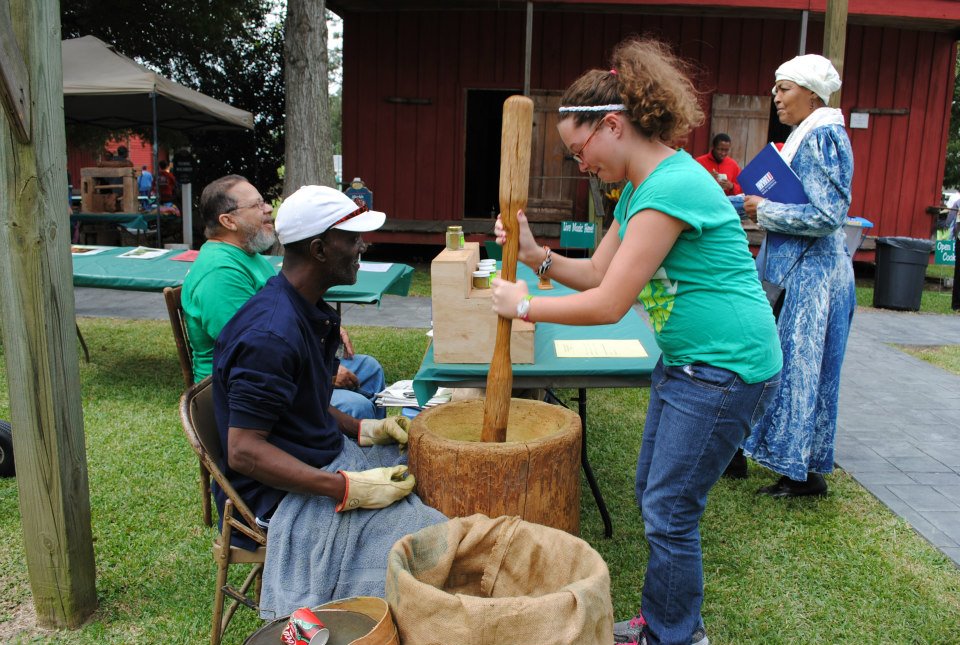 SugarFEST
Sugar Fest was voted one of the Top 20 events in the Southeast. It includes living history demonstrations, food and mule-driven grinding, music, a cakewalk and other activities related to Sugar Plantation Life as it was years ago.
Visit the six historic sugar plantation structures including 1830's planter's big house, slave cabin, 1850s sharecropper's cabin, shotgun house and more. The Museum holds a 22-foot working model of a sugar mill and many interactive Louisiana history exhibits. You can even enter your sweet treat into the Sweets Contest!
Sugar Fest is free to the public and is held at the West Baton Rouge Museum the first Sunday in October.
Un des meilleurs événement du sud-est des États-Unis, SugarFEST présente des démonstrations historiques, des plats locaux, moulin à traction animale, vente de pâtisserie et d'autres activités reliées à la culture de la canne à sucre.
Les participants peuvent visiter six plantations à sucre historiques qui comptent une maison datant des année 1830, des logements d'esclaves, et d'autres bâtiments. On trouve également au musée une maquette d'un moulin à sucre fonctionel ainsi que plusieurs expositions interactives qui traitent de l'histoire de la Louisiane. Il y a même un Concours de bonbons pour ceux qui veulent s'essayer!
SugarFEST est gratuit et aura lieu au Musée de West Baton Rouge.