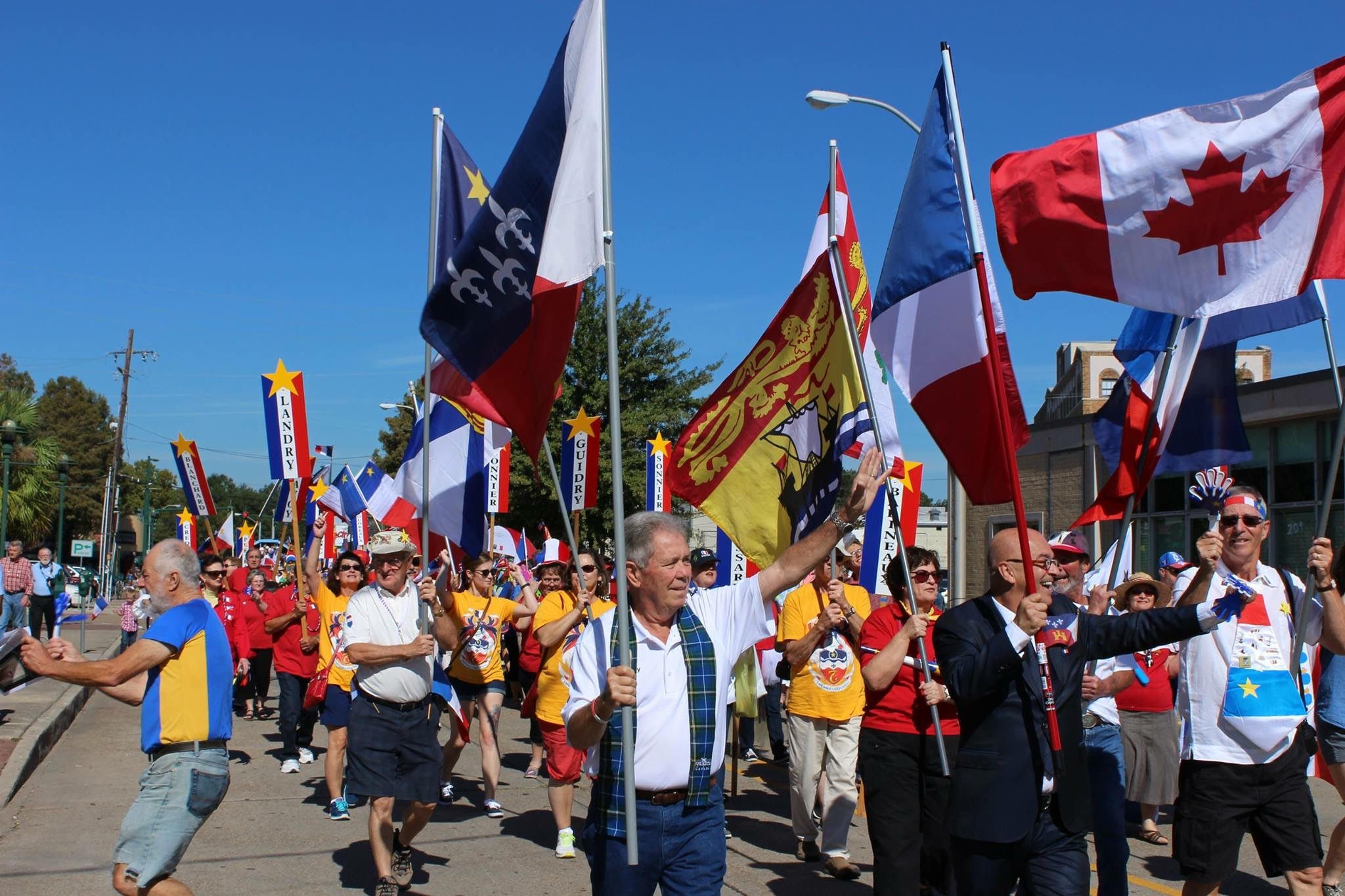 Proud Hosts of Grand Réveil 2020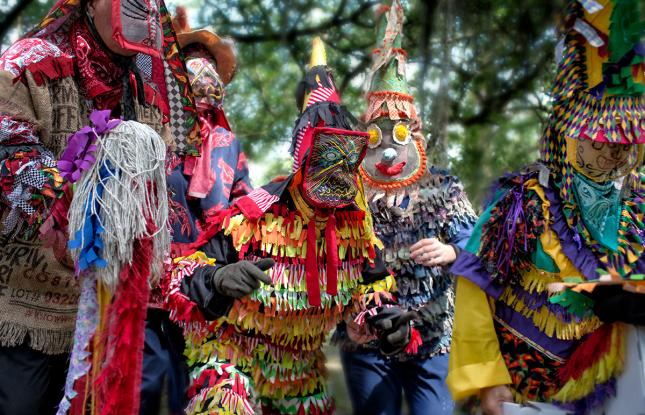 A 9 DAY CELEBRATION OF THE LASTING IMPACT OF ACADIAN PEOPLE & CULTURE
GRA2020 Schedule of Events
Opening Ceremonies – Lafayette, LA
Lafourche Parish – Festival de Vieux Temps, Boucherie
Eunice, LA – Cajun Jam at Savoy Music Center (9AM-12PM)
Jennings, LA – Cajun Jam (10AM)
Lafayette, LA – Vermilionville Cajun Jam (1PM-4PM)
Breaux, Bridge, LA – Cajun Jam at Taunte Marie's (11AM – 1PM)
West Baton Rouge Parish – Sugar Fest
Arnaudville, LA – Bourré and French Conversation (2-5 PM) Cajun Jam at Bayou Teche Brewery (1PM) 
Breaux Bridge, LA – Cajun Jam at Taunte Marie's (10:30AM – 12:30 PM)
Avoyelles Parish – Breakfast
Rayne, LA – Guidry, Hebert, and Breaux family Reunion (all day event)
Baton Rouge, LA – Table Francaise (6PM-8PM)
Ville Platte, LA – Allons Parer on Francais, Evangeline Parish Library
Loreauville, LA – Historical Marker (Plaque) Unveiling (10 AM – 2PM)
Basile, LA – French Talking & Coffee (9AM)
Lafayette, LA – Table Francaise, Pamplona (12PM)
Breaux Bridge, LA – Table Francaise, Tante Marie's (5:30 PM)
Thibodeaux, LA – La Cercle Francophone (5:30 PM)
New Orleans, LA – Weekly informal French discussion, The Columns (7PM-9PM)
Arnaudville, LA – Jonathan Olivier Farm Tour, Native Plants & Animals, Cooking Demo, Food Tasting (10AM-1PM)
Lafayette, LA – Cajun Table Francaise – Dwyer's Café (7AM)
Scott, LA – Table Francaise, Maison de Begnaud (1PM)
Lafayette, LA – Franco Happy Hour (5PM) and Cajun Jam (8PM-11PM)
Abbeville – Sounds on the Square (5PM)
Church Point, LA – Cajun Dance Hall Jam (7PM)
Broussard, LA – Famille Beausoliel Reunion, St. Julian Park (4PM-6PM)
Youngsville, LA – Table Francaise (9AM-10AM)
Arnaudville, LA – Les Coudre-Pointes (10:30AM – 12:30 PM)
Lafayette, LA – Table Francaise, Ground Pati (5PM)
Scott, LA – Cajun Jam, Maison de Begnaud (6PM)
Mermentau Cove, LA – Boucherie & Traditional Mardi Gras Run
Breaux Bridge, LA – Messe en Francais/French Mass (8AM)
Rayne, LA – Table Francaise, Frog City Travel Plaza (8:30AM)
Prairieville, LA – Allon Parler Cadien (10AM)
Eunice, LA – Cajun Jam at Savoy Music Center (9AM-12PM)
Jennings, LA – Cajun Jam (10AM)
Closing Ceremonies
Lafayette, LA – French Mass, Cathedral of St. John (9AM)
Tintamarre to Warehouse 535 (Following Mass)
Concert at Warehouse 535 (Following Parade)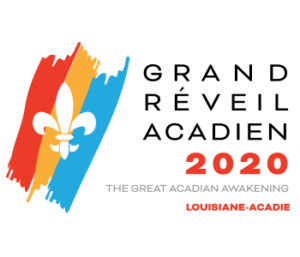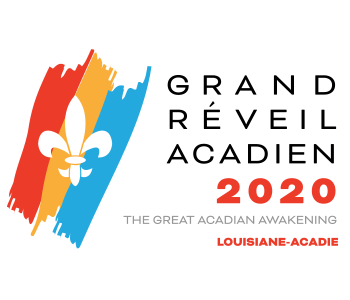 Grand RéVEIL ACADIEN 2020
GRA 2020 is a multi-parish experience celebrating the lasting cultural impact of the Acadian people. Daily events will be held from October 3rd through October 12th, 2020 in 5 parishes across South Louisiana. Started in 2011, this event has been held every five years since. The purpose of this event is to encourage Acadians from around the world to continue to advance our unique lifestyle through shared memories, French speaking events, bonding and fellowship over Cajun food and music, and the general celebration of our shared culture. To find out more about our history, the history of Louisiane-Acadie, and Acadian History, click the button below. 
Create Memories that will never be forgotten!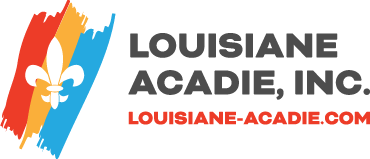 ABOUT LOUISIANE-ACADIE, INC.
Louisiane-Acadie, Inc. is a non-profit organization that aims to encourage connections between Acadians all around the world. Its mission is to educate people from Louisiana and people around the world about Acadian culture and heritage. 
More than just an organization, we are a community-based voice of Louisiana's Acadian/Cajun population. We strive to preserve our native French language and to serve as a reliable reference to the public on the life of Acadians in Louisiana. To learn more about us, click the button below. 
LOUISIANE-ACADIE BOARD OF DIRECTORS

Experience CAJUN CULTURE FROM OUR PERSPECTIVE
Because our festival is held over the course of several days and throughout several parishes, you will come to see that there is no singular trait that makes an Acadian. Every small town and every big city has a different story to tell, and all of their people have their own sub cultures, accents, cooking styles, and pastimes. If you ever wondered what "Cajun" really means, there is no more comprehensive way to partake in this unique culture so completely and authentically. 
BECOME A SPONSOR OF GRA2020