Sitemap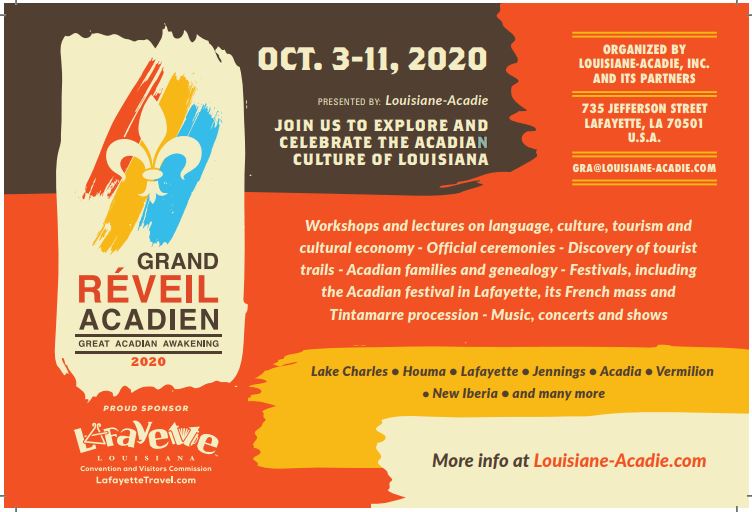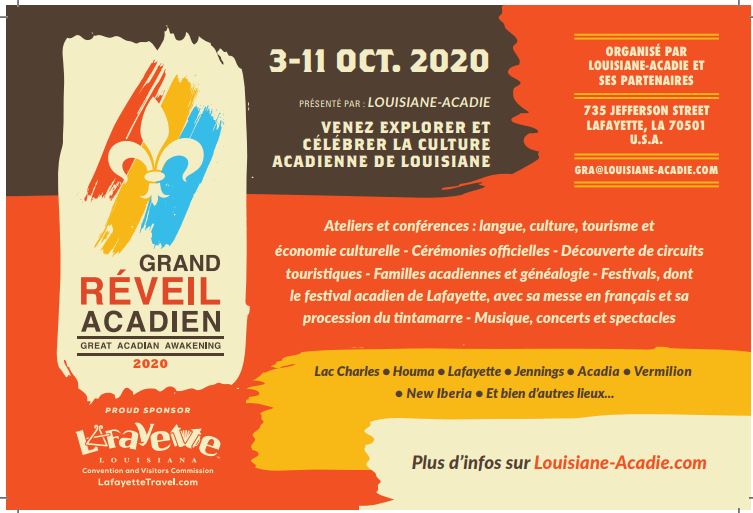 Français
Louisiane-Acadie est une association à but non lucratif qui vise à encourager les relations entre les acadiens à travers le monde. Sa mission est d'éduquer les Louisianais et le monde sur la culture acadienne, son héritage, et de préserver le français cadien.
Louisiane-Acadie est plus qu'une organisation, c'est aussi une communauté basée sur la voix des acadiens plus connus sous le nom de "Cajuns" en Louisiane. Louisiane-Acadie se bat pour que cette culture cadienne ainsi que sa langue soient connus dans le monde entier. Louisiane-Acadie se veut être une référence pour le public en terme de ce qui concerne la vie des Acadiens en Louisiane.
En 2011, Louisiane-Acadie a mis en place le premier Grand Réveil Acadien dans le but de rappeler aux Acadiens leur racine. Cet événement est une opportunité de se retrouver tous ensemble pour partager nos racines avec les plus jeunes. Le deuxième Grand Réveil Acadien se déroulera du 3 au 12 Octobre 2015 dans tout le sud de la Louisiane. En effet, cet événement est une opportunité pour les Acadiens du monde de célébrer leur héritage, mais aussi pour les gens de la Louisiane de redécouvrir leur racine et faire passer cette culture aux plus jeunes générations.
En savoir plus sur le Grand Réveil Acadien 2015
English
Louisiane-Acadie is a non-profit organization that aims to encourage connections between Acadians all around the world. Its mission is to educate people from Louisiana and around the world about Acadian culture and its heritage, and to preserve its native French language.
Louisiane-Acadie is more than just an organization, it is a community-based voice of Louisiana's Acadian people, or "Cajuns," as they're commonly known. It strives to increase knowledge of the Cajun culture and the Cajun French language world wide, as well as serve as a reliable reference to the public on the life of Acadians in Louisiana.
In 2011, Louisiane-Acadie launched the first Great Acadian Awakening in order to promote awareness of the cultural heritage of the the Cajuns and of Louisiana. The second GRA took place throughout South Louisiana October 3-12, 2015. Indeed, the event was an opportunity for Acadians around the world to celebrate their common heritage, but also for the people of Louisiana to discover their roots and pass their culture on to younger generations.
Click to learn more about the Grand Réveil Acadien 2020
---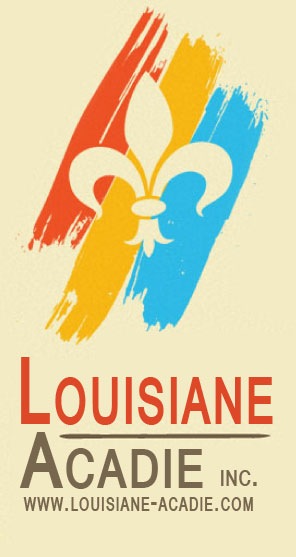 INFO
Address: Louisiane-Acadie, Inc. I 735 Jefferson Street I Lafayette, LA, 70501
Twitter: ReveilAcadien
Facebook: GrandReveilAcadien

---